Future Hip Hop Legends
Uncovering the Next Generation's Hall of Fame
A home for the best and most important hip-hop artists of all time.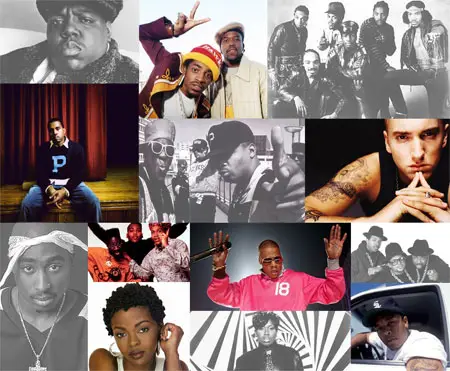 ---
About
Grandmaster Caz
, Cora Brown wrote:
If you were to ask any Hip-Hop veteran and or any Artist that truly know Hip-Hop This Same Question They Would Totally agree, That Yes GrandMaster Caz Should Absolutely Be Inducted. One of the first To ever do It and has been living, Hip-Hop Working his Craft to the fullest and still after 30 plus years can go toe to toe with any and all comers. Totally Loved and Respected By Most.
ONE LOVE
Tuesday, 09.12.17 @ 01:36am
---
About
Kid n Play
, Pete Flores wrote:
First hip hop duo to have a Saturday morning cartoon.
Sunday, 07.17.16 @ 20:27pm
---
About
Hurby Luv Bug Azor
, Pete Flores wrote:
Hurby luv bug Azor first hip hop producer to produce a gold rap record.Needs to be consider.
Sunday, 07.17.16 @ 20:25pm
---
About
Buckshot
, cw wrote:
Buckshot's not going anywhere.
Thursday, 07.7.16 @ 17:15pm
---
Related Hip Hop sites:
*
This site is not affiliated with the Hip Hop Hall of Fame or VH1.